While the temperature continues to soar, we had no intentions to postpone our quarterly ForeachCon (we have air conditioning, so that helps). As per usual, every team, there's fifteen in all at the moment, gives a short presentation about what they have and haven't achieved, and about their goals for the near future. These range from the high-level company goals the management team sets out (such as opening a second office) to the low-level goals of the content marketeer (he wants more blogs, if you can imagine).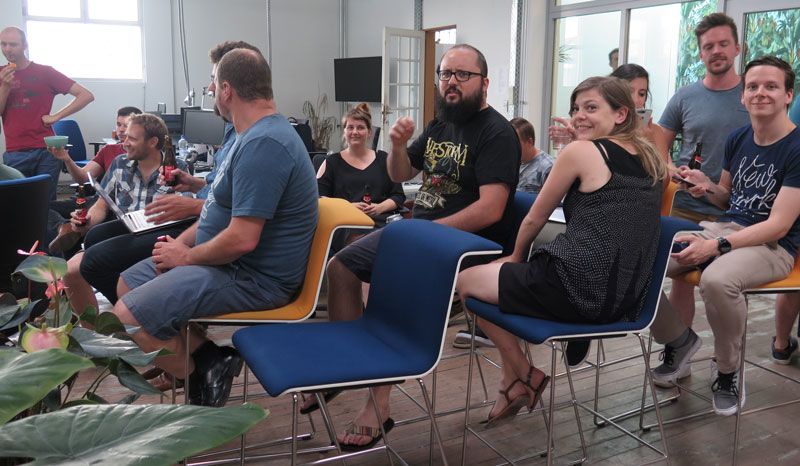 As always, this is a great way to tune our fiddles, so to speak, get a look at what the others are doing and at the direction Foreach is taking. "Even though we've done it a few times now, the run-up to the Con still makes me a bit nervous: crafting the presentation, getting up there and talking in front of everyone", one of our developers says. "But I can't deny that it's a good exercise, defining your goals and then clearly stating what you did and didn't accomplish. And the transparency of seeing what everybody else wanted to achieve and where they ended up is really refreshing."
And in this weather, anything refreshing is a good thing.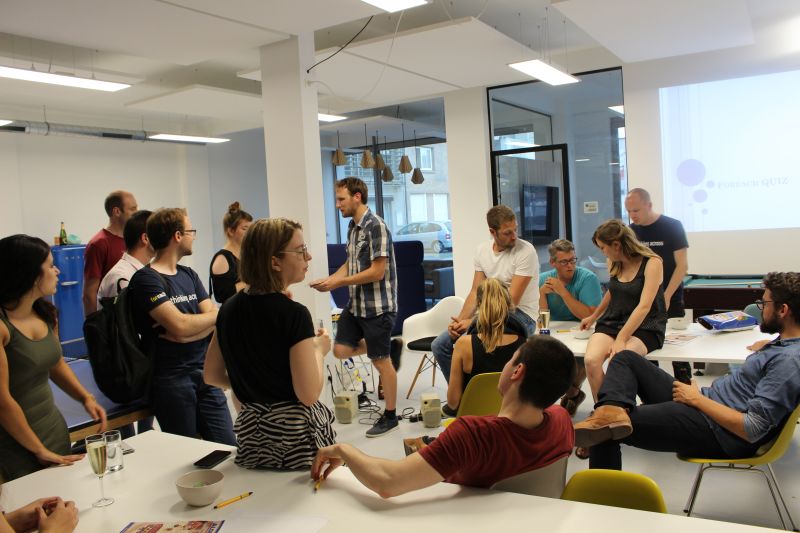 Afterward, a quiz brought out our fiercest competitive mindsets, and in the end the best team won.