Next week our KdG interns, Steven & Seger, will leave us. After ten weeks of hard, intensive labour, they are ready to take over the (development) planet. But they're not leaving us empty-handed though. During their ten-week stay, they figured out a way for our support team to handle sudden client issues quickly and efficiently.
This resulted in the Support Platform: A responsive platform that integrates all the necessary support team-tools, which are currently being used, into a single app in which the developer can easily find his way. This means that our two Java interns used their Spring skills to get to know Across, an open source framework built in-house by Foreach. Ten weeks in a row they were coached by different leads, from product owner to technical leads to support team.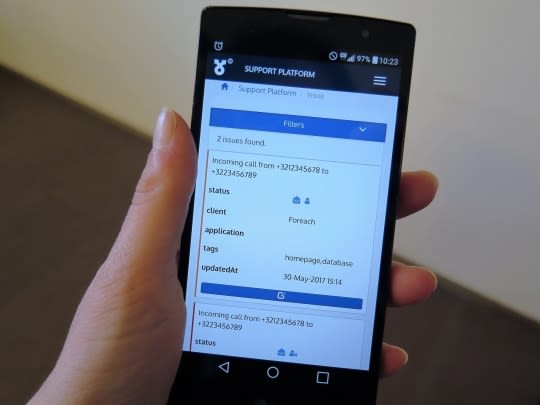 But how did our first ever students experience their stay at Foreach? Was it what they expected? "Well, first of all, we felt most welcome from day one," they say. "Neither of us had a lot of expectations, so we were primarily looking for a learning experience, and that is exactly what we got: Stuff to learn," Steven states.
What stood out the most is how welcome they felt right from the start. Also, both of them immediately took part in the Foreach traditions, such as our monthly devtalks (think mini Devoxx), in which Steven & Seger presented us with a neat speech on MongoDB.
One thing they particularly liked? Total freedom. "We really got a lot of space to just do our thing. Our leads coached us by walking us through our code, and we would weekly meet up with several of the people involved to give a status update on our progress, but, other than that, we actually got a lot of space," Seger says. Something else they learned? "Well, we got better at ping-pong too".